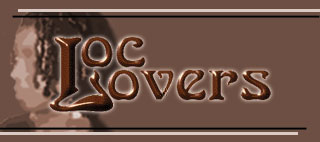 My Journey

First of all, if ANYONE tells you that this road is easy and non-complex, you need to stop and look at them like they have three heads!!

My struggles are similar to the sisters with the fried and dyed look. I have bad hair days


and days where I 'know' my crown is together!
In The Beginning


I was ignorant and oblivious, like many in knowing how to truly care for my body, my temple.

I thought it was cool and cute to have that bone straight, colorful hair. (As you can see above) In 1992, I had hair down my back. The thing that no one knew was that under my beautiful looking full head of hair (in the kitchen) .. chemicals had eaten my hair up! About three inches up from the nape was broken off. I could no longer wear my infamous ponytail. I would have been 'revealed'.


In the mid~90's, things started to change. The face of black women was evolving to a natural look, a natural state of beauty. Anita Baker, Halle Berry, Toni Braxton and finally, Jada Pinkett were the women that made me want to re-evaluate 'my' look.

I wanted that Jada~slick back 'do. That wet & wavy style was what I was striving for.


I got it, but still wasn't happy. After months of having soppy collars (gel!) and feeling like I did when I had my jherri~curl, I'd had enough!!
I knew what needed to be done. I was going ALL natural, this time around and there would be NO turning back!! I had extensions braided into my hair for a year and a half.
I still wasn't sure if I wanted to start out like this sister, who truly inspired me along the way.



Here I am about 4 months into the process.
6 months worth...so happy to be able to shake them and adorn them with cowrie shells. I was so in love with my hair. I was totally afflicted with the hand~in~hair disease, at this point. I just had to touch them as much as I could.



Two years later...still smiling

I braided them alot because I really didn't know much about styling locs.

All of this time, I'm maintaining and caring for my own head. I'm reading and researching, always trying something new. I would brew my leave~in conditioners with dried herbs from the kitchen. My dry scalp has always needed to be quenched with oil. I began to experiment with essential oils.

I think I've did pretty well...
4 years later
1990



I've had bumps, bruises and major collisions on this trail. But...me ~~>
...Still walking down the road...
&
still smiling



Home